Welcome
What Does Self-control Mean?
Maybe you've heard a teacher tell an overactive student to "control themselves." It might lead you to think that "controlling" yourself just means to follow the rules and behave, or to do what others (teachers) tell you. This makes self-control and self-discipline seem like really dry, boring goals.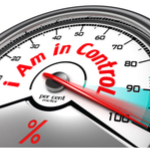 But self-control doesn't mean just to do what you're told! In fact, self–control is something you can do for yourself — and it gives you power. It's always easy to decide to just play video games or hang out with your friends, but it's harder to decide to focus on other things, like practicing a sport or playing an instrument. Self-control is deciding to focus on the harder activities over and over for a bigger goal in the future. The first time you practice might feel fun, but it's easy to get tired of it. But practicing is the best way to improve your skills.

When you slowly get good at these things from hard hours of work, the results are impressive! You will be amazed at what you can do and so will other people. There's more to it than just "wowing" people, though. New skills and knowledge open doors to new opportunities. If you're good at a sport, that can lead to championships when you get to high school, which could give you the opportunity to visit cool cities you never thought you'd have a chance to see. Playing an instrument might lead you to play live gigs on stage or give lessons in exchange for payment!

Most importantly, practicing self-control will lead to even more self-control. You'll be able to work harder at the things you enjoy without getting bored or frustrated. This is called diligence, and with enough diligence you can accomplish anything!

Naturally, if you feel like you can accomplish anything, it leads to confidence. When you know you can stick to something, you'll be comfortable taking on bigger challenges. As you enter the New Year, think about self–control and meet life head-on!